The economic effects of the coronavirus pandemic have been widespread and dramatic. As previous economic shocks have taught us, small businesses will generally experience the most severe impacts. As businesses begin to reopen and people go back to work, supporting local businesses is crucial to ensure our city comes out strong after the crisis has passed. We've compiled several suggestions on how you can help our community and our local economy recover and stay strong as we navigate a new way of life due to the pandemic.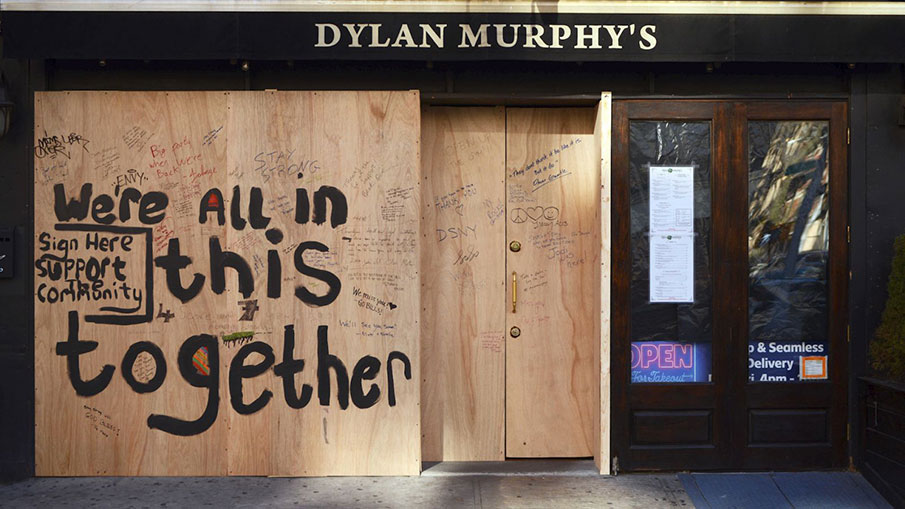 Retail
Instead of ordering from national online retailers like Amazon and Walmart, consider ordering non-perishable goods like books and games from small businesses offering curbside pickup or local delivery. These options will become more numerous as quarantine is lifted around Greene county. While it may not be as convenient to patronize a brick-and-mortar store due to continued restrictions, it will be much more beneficial to the local economy, and the personalized service you will receive should make up for any inconvenience. 
Restaurants
Family-owned restaurants feed Springfield families every day. Many local restaurants have shown up in a big way for the community, often even providing free meals for those out-of-work due to the pandemic. Some restaurants in our area even offered hard-to-find essentials like yeast, flour, and hand sanitizer with takeout orders for a period of time. To keep our local restaurants running, Springfield residents can order more takeout, buy and use gift cards as dining rooms begin to reopen, and support temporarily unemployed servers and bartenders by tipping online, via personal direct accounts or services like serviceindustry.tips while enjoying their meals and drinks at home.
Personal Services
If you enjoyed a personal service like a small gym or fitness class membership and had to suspend it during the quarantine, consider renewing your membership once it's financially feasible. If you have a regular barber or beautician, look into purchasing gift certificates online for future use, to ensure that the people you trust with your appearance can pay the rent on their chair or building while their ability to provide their services is restricted. Once your stylist is available for appointments, be sure to follow all safety guidelines to keep the risk to yourself and your service provider as low as possible.
Arts and Entertainment
The arts are a massive part of Springfield's culture, one that has experienced major setbacks and losses due to the virus. To keep our local arts scene healthy, consider donating to your favorite playhouse or theater, attending Springfield Regional Art Council's Virtual Artsfest, or simply purchasing a commission from a local artist. While packed houses and lively festivals are not likely to take place again for a while, our artists and performers still need support to keep creating work that lifts our collective spirit.
As businesses begin to reopen, individuals will need to use their best judgement to decide what level of contact they are comfortable having with businesses and individuals providing services while the virus is still a concern. If you feel safe and comfortable doing so, we hope that you will support local businesses and the economic health of your friends and neighbors by shopping local. When it's safe again and you're ready to travel outside of Springfield and support other small economies again, your Springfield-Branson National Airport will be here, ready to serve as your connection to the world.