It's getting busier around here, but it's not exactly busy.
Here's another way of putting it …
In early April we frequently had less than 100 outbound passengers per day. Last week the average number was up to about 550 per day. That sounds really good until you consider that last year at this time we had between 1700 and 2000 outbound passengers per day.
Bottom line: passenger numbers are way down but starting to creep up. People are flying now because they have to, or because they've decided that it's safe enough to fly. Regardless of why, it's our job to make sure the airport is as safe and clean as possible. Here's what we're doing …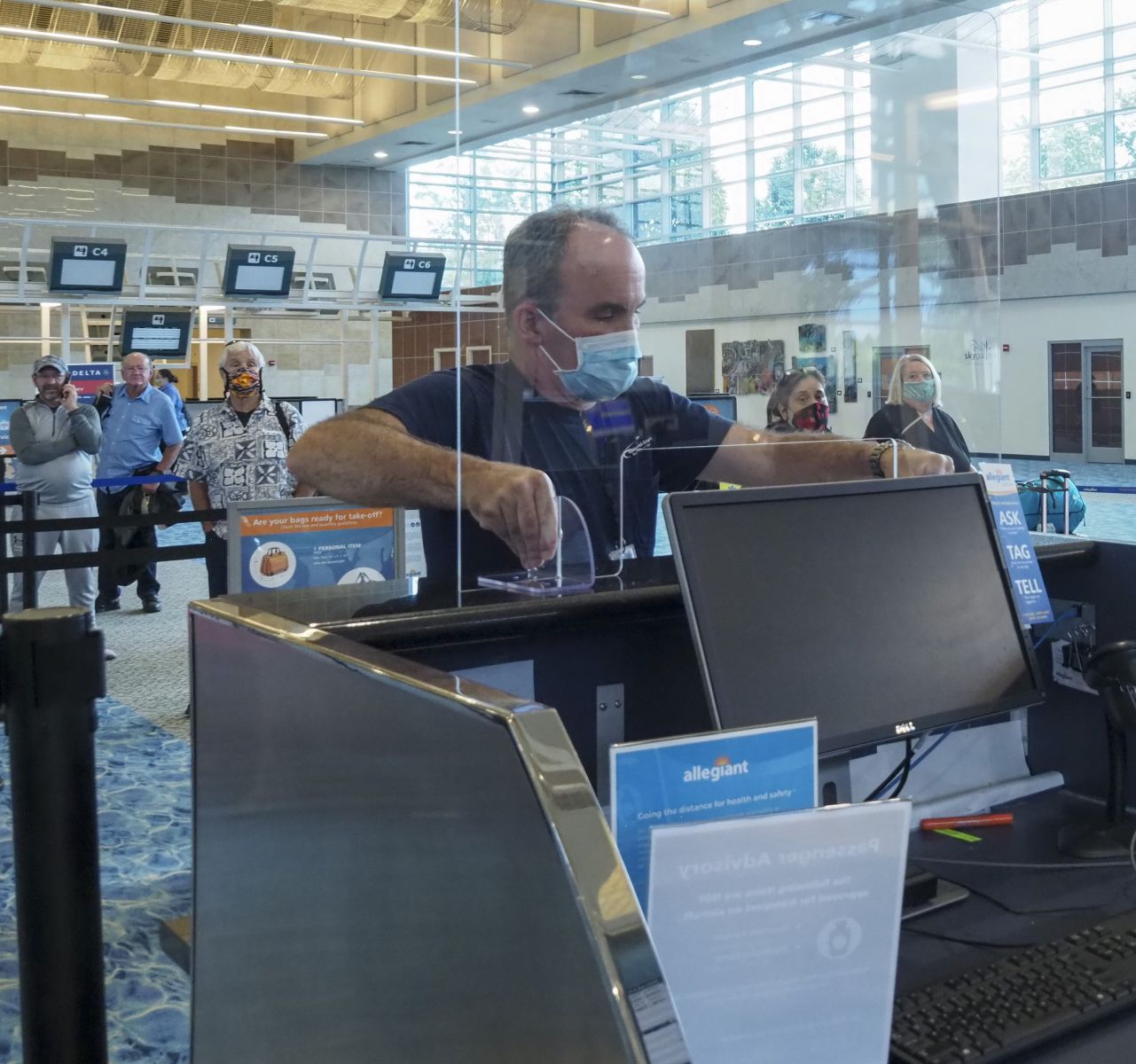 SHIELDS UP!
Thursday morning marked the rollout of our newest safety initiative: sneeze guards at all airline counters. Our sneeze guards are plexiglass shields which separate customers from airline staff. Take a look at the photo. You can see airport staff installing them on lobby ticket counters.
Here's a list of things the airport community is doing for our customers:
Deep cleaning all the time (at times we smell hospital clean).
Hand sanitizing stations at strategic locations throughout terminal.
Sneeze guards on airline and rental car counters.
Social distancing messages on video screens and public address system.
TSA staff wearing masks at security checkpoint and cleaning gray bins after every use.
Most airlines requiring passengers to wear face masks on aircraft.
Gift store has face masks for sale (in case you forgot to bring one).
Restaurant workers have their temperature taken every day; wearing masks at all times; continually cleaning counters. ­
Thank you, and remember — if you must fly, be safe!