A Triple Dose of Love (with apologies to Raphael)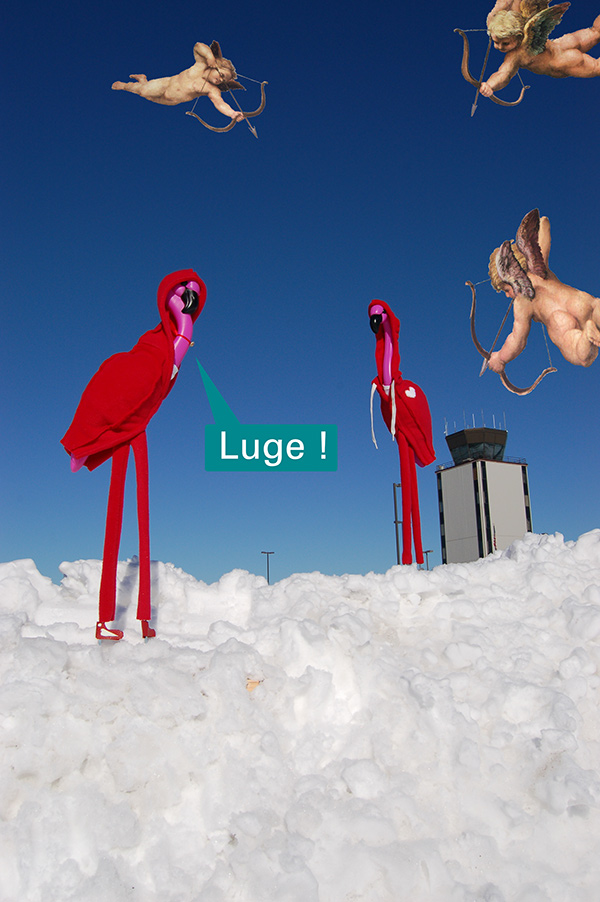 In which multiple Cupids neak past ATC radar
Luuu…geeee….eeee … Luuuuu … g…ggggg … L … L …LLuuLL …..Luuuuuu …E …"
Pinkley's tongue didn't roll very well … He tried again … "Linguine!" Drat ….
Franchesca gave it a go ... "Luge." Letter perfect!
Pinkley glared. "No matter," he thought. "Alpine skiing is my Olympic sport!"
Calming himself Pinkley focused his mind and stared at the bottom of the snow pile. Little did he realize that skiing safely to the bottom was only a small fraction of his problem — he hadn't noticed the flitting Cupids nearby …
One by one they took careful aim at his tail feathers ...
By spring time Alpine skiing will be the last thing on Pinkley's mind!