Traveling with family and other sizeable groups can be daunting, but luckily, there are ways to reduce or even completely avoid stress!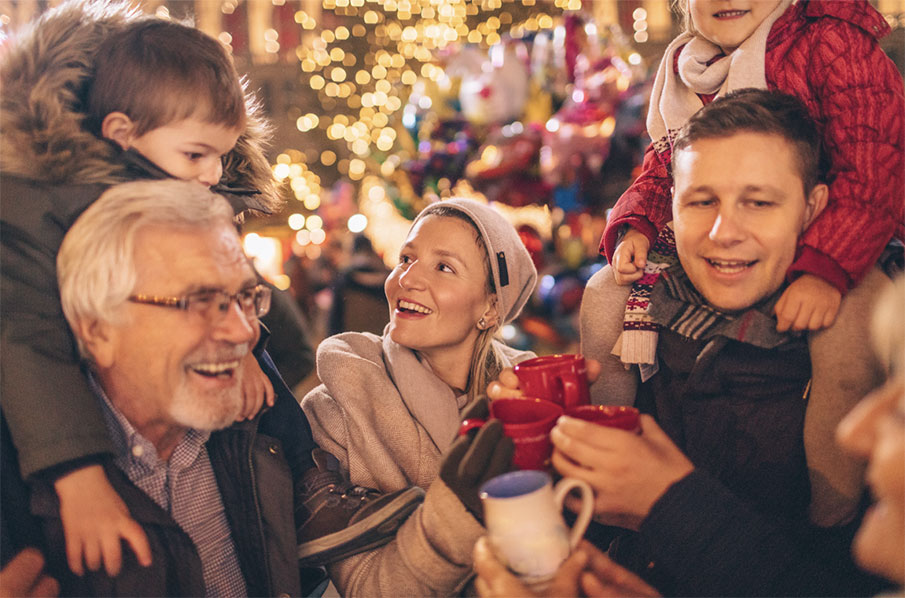 Look Into Group Travel Options
If you're traveling with 10 or more, explore group travel programs with your airline. Many offer group rates which may include special discounts, a group coordinator at the airport, priority check-in, and more. Available options and regulations will vary by airline. 
Book Early
Getting everyone on the same flight takes planning. Book early to increase your chances. Flexibility in seating options will also help. If you're staying in a hotel, booking your rooms early is also advisable, as it will improve your odds of rooming close together and it could save you money.
Have A Plan
Create a document that puts all key information in one place for everyone: date of travel, designated meeting place and time, airline name(s) and flight number(s), departure and arrival time(s), rental car or transportation at destination, and cell phone numbers for everyone in your group.
Double check the information two days prior to travel. Use group texts or instant messages to communicate efficiently. Travel apps like Prava and Travefy can also be helpful. No matter the option, organization is key. 
Provide copies of your travel plan for everyone's carryon in case anyone loses cell reception or drains their battery.
Pack Like A Pro
Well-packed luggage and carry-ons prevent all kinds of headaches! Research destination weather and pack accordingly so you're not caught off-guard. Try rolling clothes tightly to maximize space and minimize wrinkles and leave room for souvenirs if you're likely to bring some home. If traveling with kids, bring snacks and portable games that aren't noisy, like playing cards, puzzle books, or computer games (if appropriate). A small container of wet wipes is also a good idea. 
And of course, make sure your baggage is TSA compliant (https://www.tsa.gov/travel/security-screening/whatcanibring/all).
Plan ahead, communicate clearly and remember to relax and enjoy the flight!