With over one-million passengers having walked through The Springfield-Branson National Airport in 2018, the current Sky Gallery exhibit on display, "Still Life," encourages visitors to slow down and pause for a moment. "Still Life" features 26 artists, and includes work in oil, acrylic, mixed-media, photography, and even an 8-foot metal banana.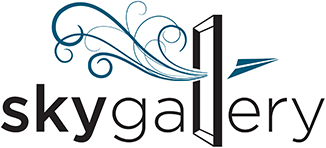 Artists in this exhibit includes Springfield Regional Arts Council (SRAC) member artists Caitlan An, Ann Marie Rausch, Sonya Wise, Nancy Dornan Brown, Ted Thurman, Felicia Ellis, Marian Chamberlain, Carol Snyder, Dana Neuenschwander, Darin Tipling, Linda Passeri, Ken Richardson, Blair Turrell. In addition, this exhibit features work by 13 OTC Fine Arts students.
The Sky Gallery works in conjunction with the SRAC to provide rotating exhibits that include SRAC artist members, students and faculty of local colleges, universities, and public schools, and occasionally national organizations and special interest groups.
Artists interested in exhibiting their work at The Sky Gallery should contact Rachel Johnson at 417-862-2787 or at [email protected]. For a sample of images of works on display, visit http://www.flyspringafield.com/art