In Which Frank Sinatra Rolls Over ...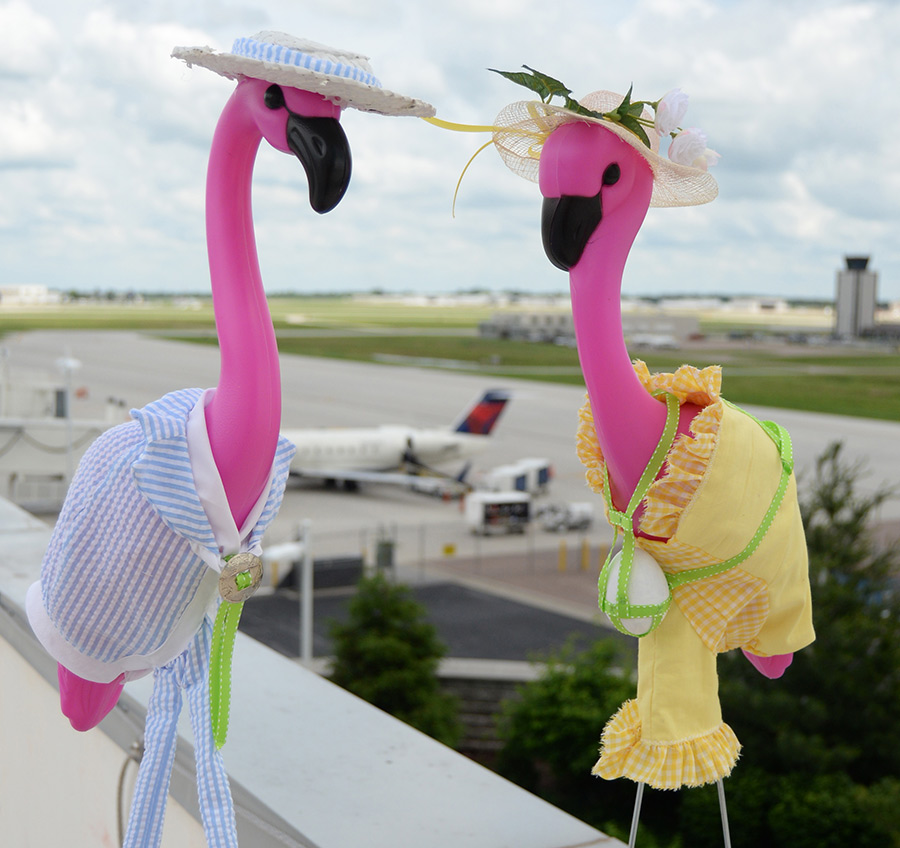 Pinkley Goes on a Singing Spree
"Open your eyes 

the sky is full of butterflies......" 

Control tower glass shattered ...
"Dressed in a 

white shirt with my hair combed straight ...."
Ramp workers peered cautiously into jet engines ...
"You make me feel so young, 

you make me feel like spring has sprung..." 

Yes, Pinkley was in a wonderful mood —the egg was almost here — he was inspired!

 "Come fly with me 

let's fly, let's fly away ..." 

Fortunately, Franchesca wore earplugs. Nevertheless, she told Pinkley to put a cork in it.

 "Once I get you up there where the air is rarified 

we'll just glide, starry-eyed ..." 

The ground shook ... smoke came out of Franchesca's ears ... Pinkley received the Death Glare of Doom. Suddenly, he was quite as a church mouse.
So anyhow ....
Yes, the egg was almost here. The delivery stork had about given up finding the right airport when he called Franchesca one last time. "Like, are you here? This must be the right place? 'cause it's like called Love Field?"
Franchesca set him straight. "Fly north-northeast for 315 nautical miles. Look for the control tower with broken glass and call me." Much to her surprise the stork showed up about five minutes later and the egg was none the worse for wear. "Hey, like that broken glass? was the best navigational tip ever!" He spoke very sloooowly.
Franchesca tipped him ten percent and sent him on his way.
Not being one to sit in a nest Franchesca quickly called Roxie the Haberdasher. Roxie had the solution and there you see it ... new outfits with eggccessories!