The Countdown Has Begun!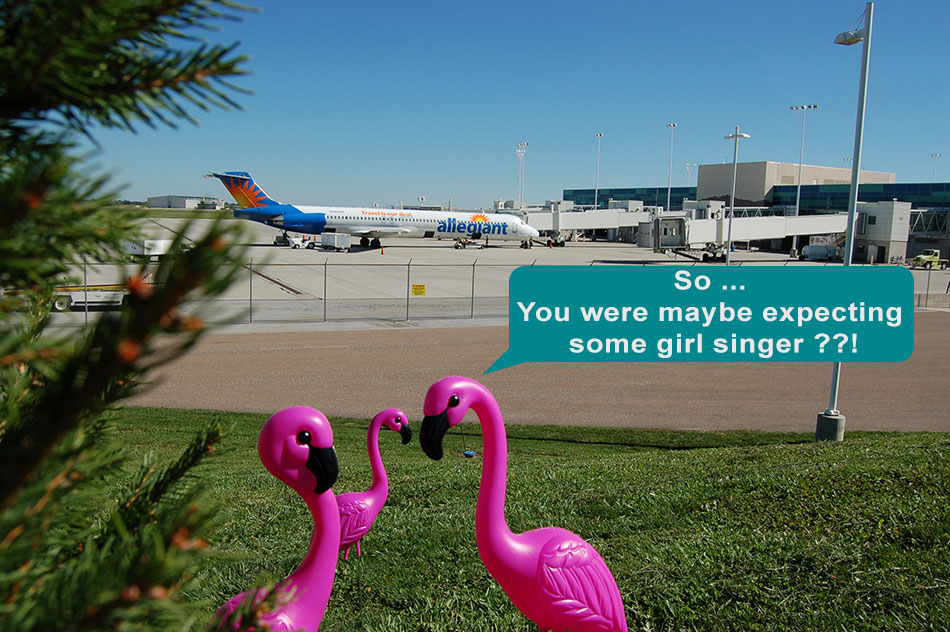 In just 30 days Allegiant Air begins non-stop service between Springfield and Ft. Myers/Punta Gorda ...
In a tizzy of anticipation the local flamingo flock is descending on our fair airport –– they want to fly home! They're in the drainage lagoons, crowding the taxiways — they're even in the terminal lobby –– no doubt about it –– a flamingo party will be well underway by the time the inaugural flight rolls around on October 31st!
Don't miss out!
Check out Allegiant's low round-trip fares to Ft. Myers/Punta Gorda: www.allegiant.com.
While you're at it, be sure to look up Allegiant's other non-stop destinations from Springfield — Las Vegas, Phoenix, Orlando, and Tampa/St. Pete/Clearwater. Let's get the party started!