Traveling for the holidays can be hectic, and the last thing you need to worry about is messy or incomplete packing. When getting your things ready to go through the Springfield-Branson National Airport, follow these simple tips to avoid unnecessary stress.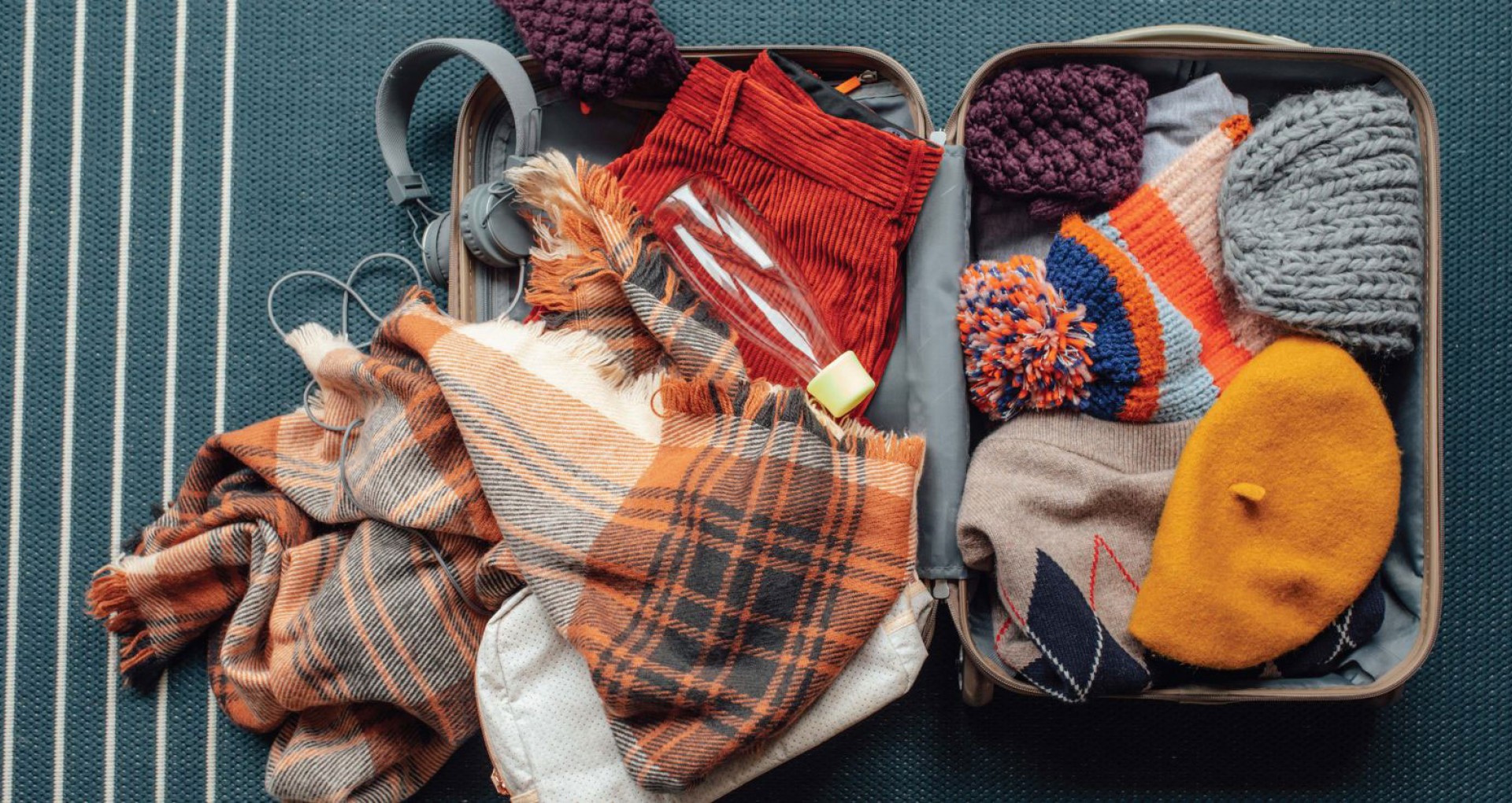 Plan Ahead
Some things are absolute necessities when traveling- a working cell phone, for instance. Be sure to bring an extra charger for your phone and any other necessary electronics. If you wear contacts, bring a back-up pair, as well as your glasses. And of course, if you take prescription medications, you'll want to pack those mindfully. We suggest keeping them nearby in your carry-on or personal item. You can find TSA guidelines for packing medications here.
Pack Smart
Consider using packing cubes to condense and organize items. Large plastic freezer bags work, too. You can also unroll belts and run them around the inside border of your suitcase to save space and optimize space by stuffing socks or soft items into shoes- but you should be honest about how many pairs of shoes you'll need. They can add significant weight. Be sure to pack for your destination's climate, and theme clothes around 1-2 colors for more versatility and less volume. Finally, put liquids in a large plastic bag, packed last, for easy access during security screening.
On the Plane
If you can, wear multiple layers while traveling to free up space in bags. Most airlines allow one personal item (computer bag, purse, etc.) in addition to a carry-on. Multiple pockets and separate compartments in your personal item are invaluable. A neck pillow can also be a great investment, especially for long flights. It also helps to keep your travel documents in one easy-access location for reference— itinerary, hotel confirmations, car rental information, etc.
Safe travels, whether you're flying non-stop or connecting to one of the 12 cities served by airlines flying from the Springfield-Branson National Airport.