The Springfield-Branson National Airport is full of pleasant surprises, from our beautiful terminal's wide open, well-lit spaces to the architectural theme of the building, which pays homage to Southwest Missouri's natural beauty by representing our waterways, geology, and landscapes. We also highlight the area's man-made beauty via the Sky Gallery, a gallery space for local artists to showcase their work in collaboration with the Springfield Regional Arts Council (SRAC). 
The Sky Gallery display areas include two seating alcoves, the northeast lobby wall, and the ArtPort- a freestanding installation designed and built by Drury University architecture students.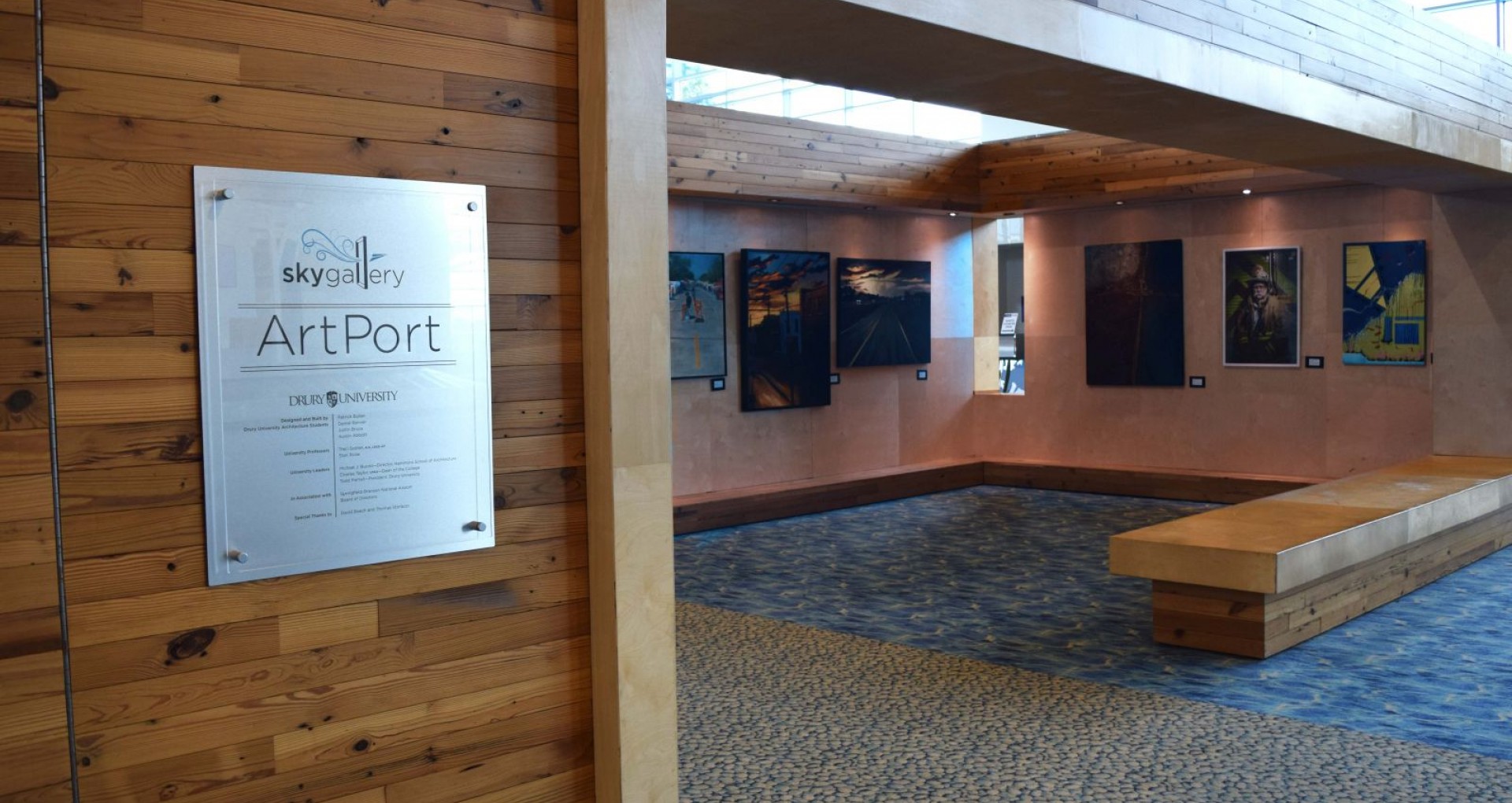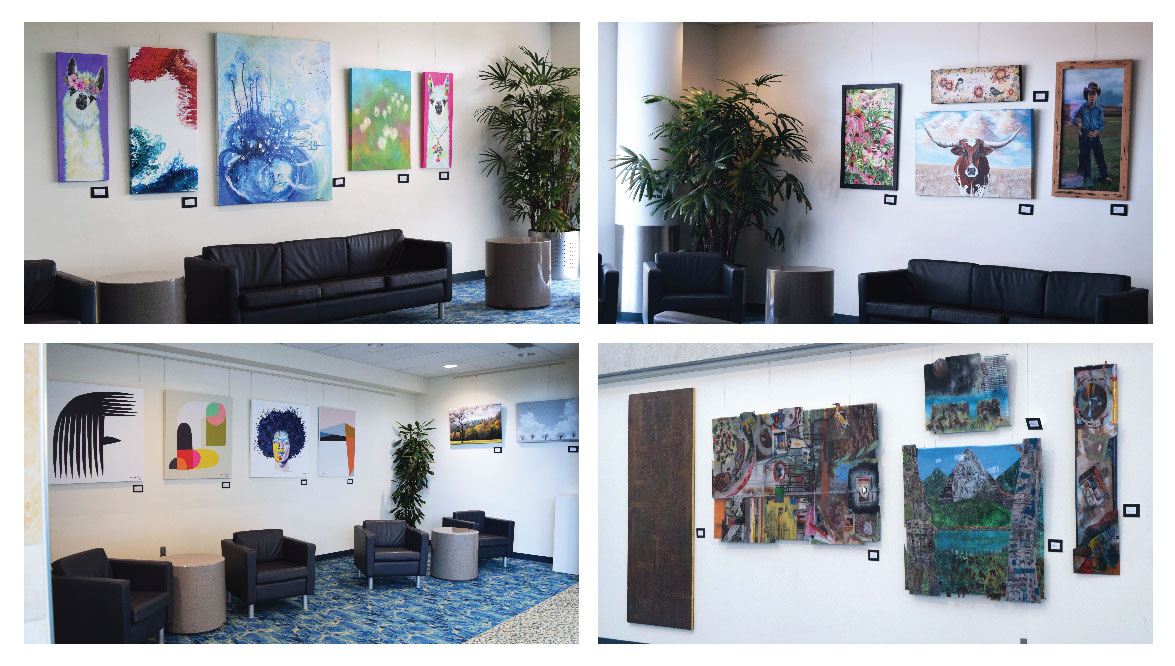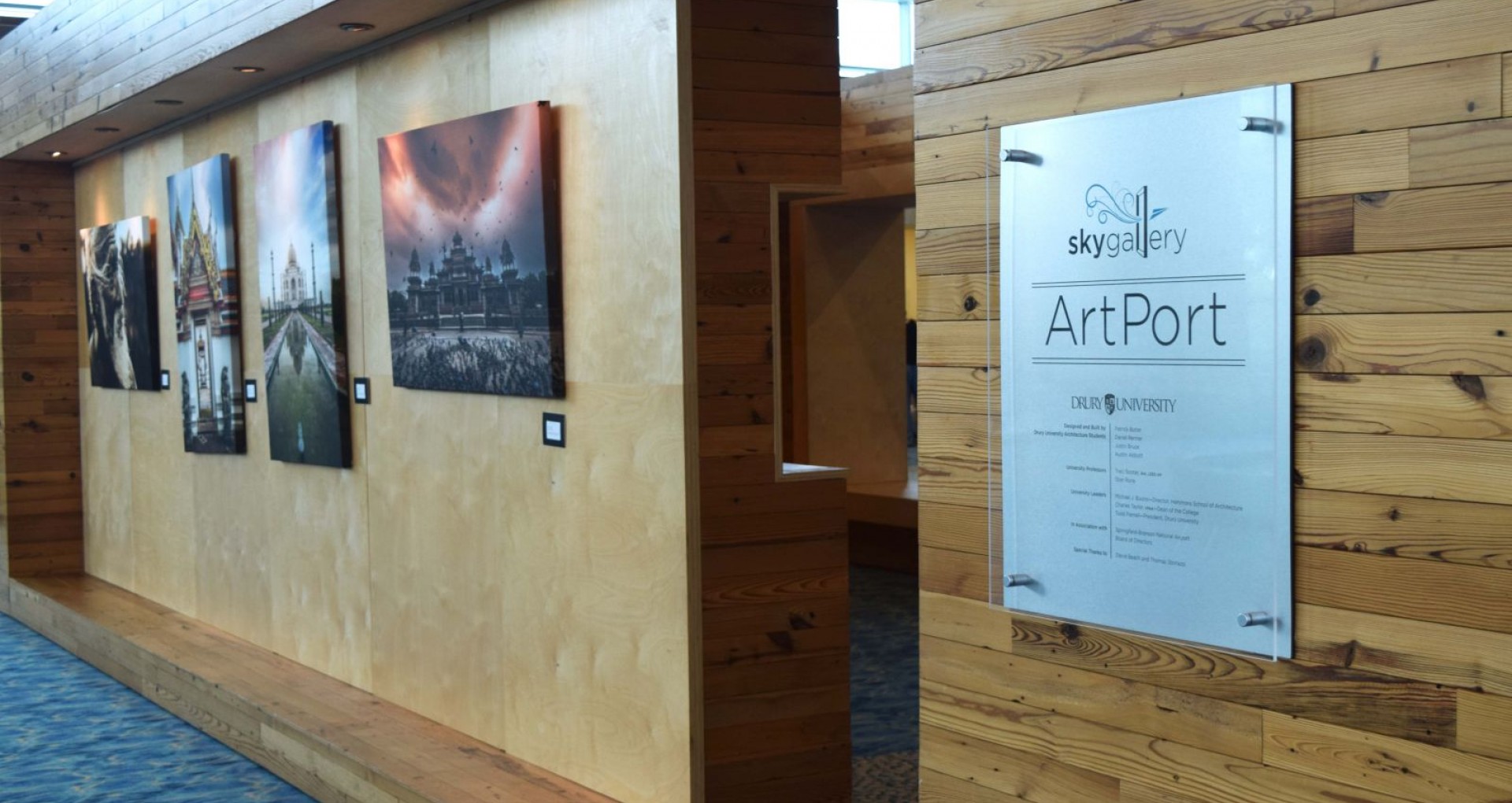 Sky Gallery exhibits generally rotate quarterly and consist of works by artists from the SRAC's member registry, students and faculty of our local colleges, universities, and public schools, and occasionally national organizations and interest groups.
Artists seeking consideration for the Sky Gallery should become a member of the SRAC and their Artist Registry. The SRAC sends out a press release that includes Sky Gallery exhibition and reception dates as a weekly email blast to over 700 subscribers. Visit the SRAC website to register.
Anyone interested in purchasing art may contact the SRAC. The airport doesn't participate in the sale of artwork, and all monetary transactions related to the Sky Gallery are handled by the SRAC, a non-profit organization. Those interested in purchasing artwork should contact SRAC at [email protected] or 417-862-2787.
At this time, many of our usual travelers are choosing to forego air travel while we all do our part to cease the spread of COVID 19. Luckily, the work featured in our Sky Gallery can be enjoyed without even leaving your home! A selection of each artist's work is featured on our website for the duration of each exhibit. Visit our 
"Art at the Airport" page
 to see featured pieces from our current show.