Flamingo Amenities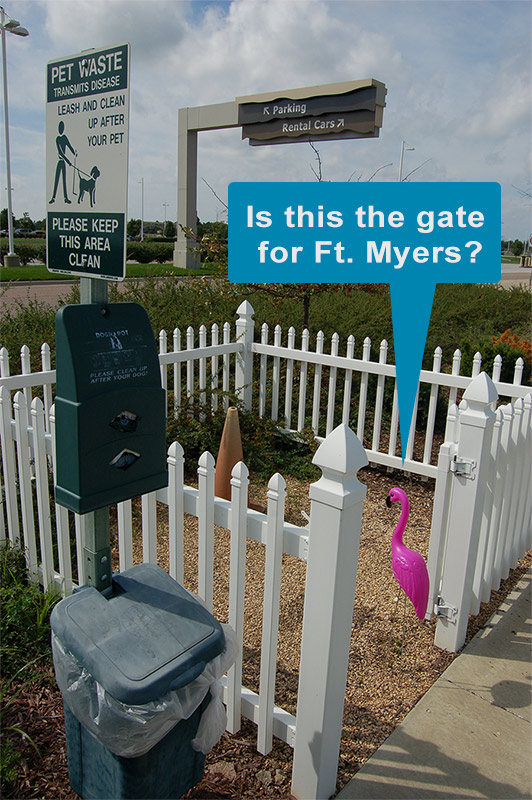 In just 17 days Allegiant Air begins non-stop service between Springfield and Ft. Myers/Punta Gorda ...
When told that the gated area was not an airline gate, the pink fellow fussily flapped his wings in a huff and said, "I know that — I was doing an inspection! Fur cryin' out loud ... Can we get some lav service over here!!!"
While flamingos may not be as smart as they think, they know one thing for sure: Allegiant service to Ft. Myers/Punta Gorda begins at our airport on October 31.
And the fares are cheep, cheep, cheep

! Check them out: www.allegiant.com.