Flamingo on the Edge ...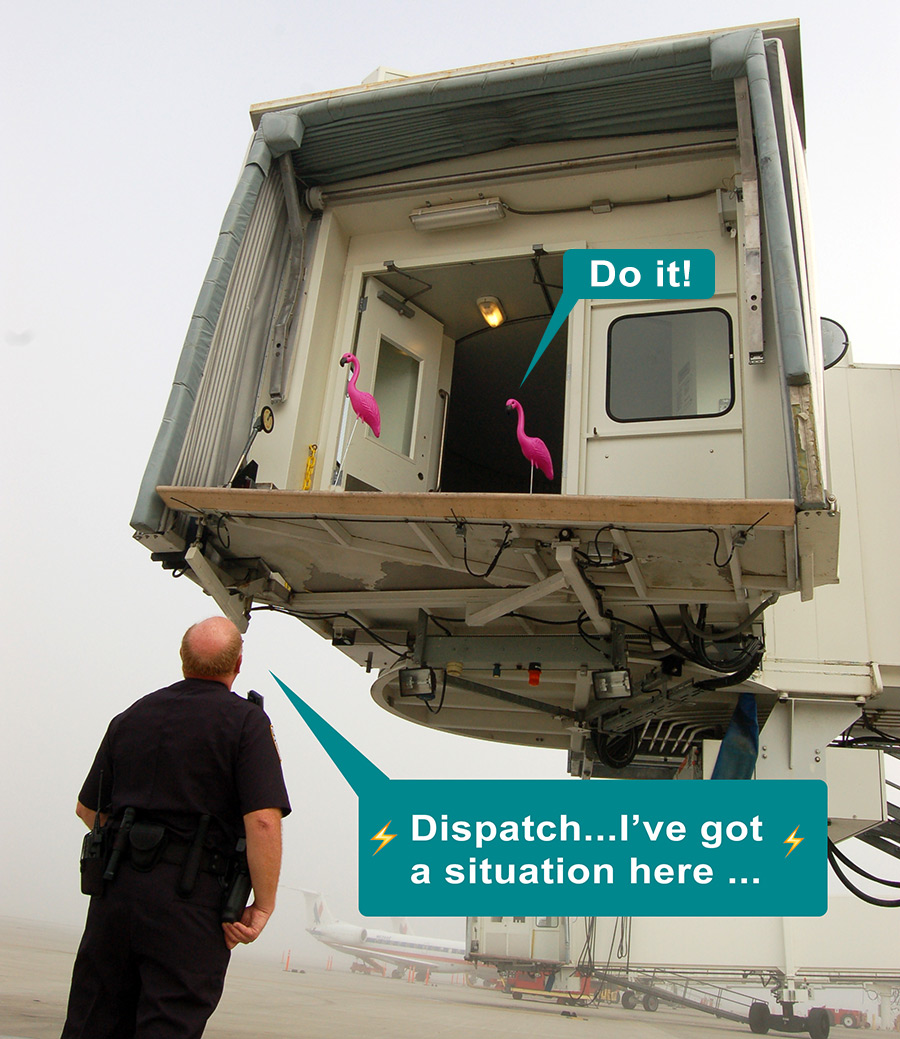 In just 3 days Allegiant Air begins non-stop service between Springfield and Ft. Myers/Punta Gorda ...
The old bird lurked in the mist muttering. "Atone for your terrible mistake. Jump off the nearest bridge and remember my name — Fabio Ferdinand Flamingo!" He seemed to mutter to himself ...
Pinkley stood on the edge, trembling. "How could anyone forget a name like that?" he wondered. "And why oh why did it take me so long to find out that it takes money to fly on a plane?"
"Uncle ... give me a chance! I really will get the money we need to fly home to Ft. Myers!"
"No!" The old bird hissed, "Do it!"
Right about then Officer Kevin showed up. He told the old bird to take a hike ... Fabio retreated slowly, muttering under his breath, "I hate fog!"
Officer Kevin looked at Pinkley. "OK. You've got your second chance — don't blow it!"
Don't YOU blow it dear reader! Allegiant non-top service to Ft. Myers/Punta Gorda begins on Thursday. Celebrate All Hallows' Eve by treating yourself to Florida's beaches and sunshine! It's an easy trick to pull off with Allegiant's low, low fares: www.allegiant.com