A Thanksgiving Wish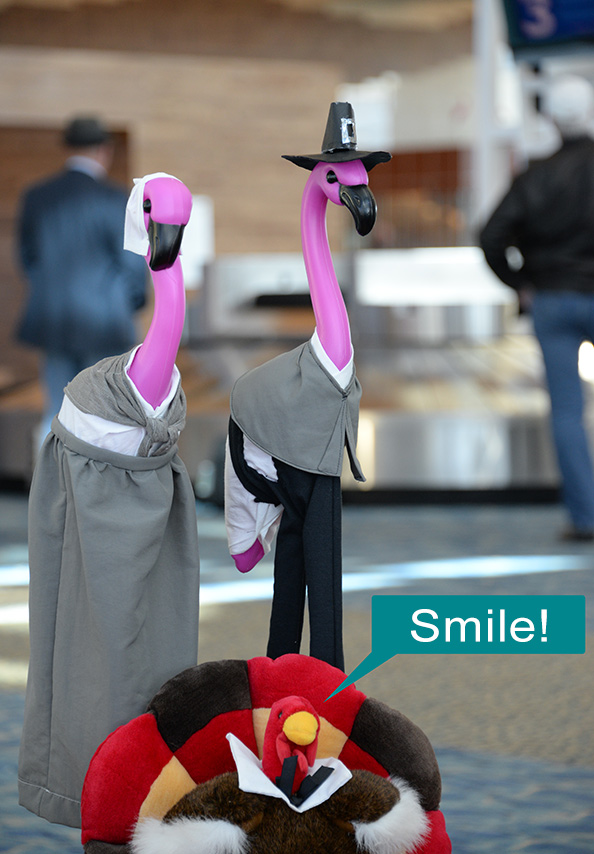 Stuffing, cranberries, pumpkin pie, salmon!
Tell me, Mr. Turkey Mr. Salmon Don't you feel afraid When you hear us talking 'Bout the plans we've made?
Can't you hear us telling How we're going to eat Cranberries and stuffing With our turkey salmon meat?
Turkey Salmon, heed my warning: Better fly swim away; Or you will be sorry On Thanksgiving day!
And don't eat those poor turkeys fur cryin' out loud!