Plane Watching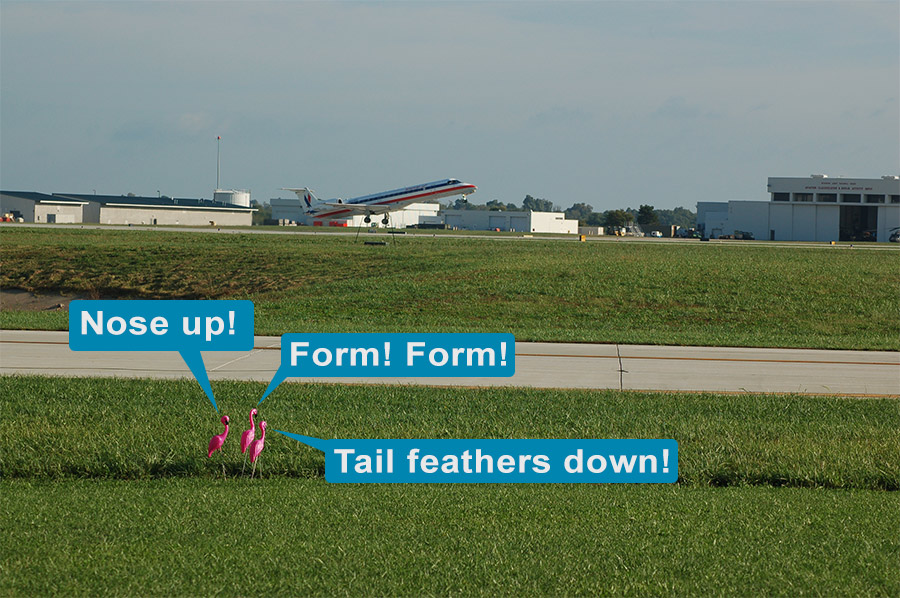 In just 21 days Allegiant Air begins non-stop service between Springfield and Fr. Myers/Punta Gorda ...
What do you do when you're camped out at the airport and bored? You watch planes! And if you happen to be a bored bird you do more than watch — you critique. Seeing these bird critics at work is akin to watching olympic gymnastics on TV. But instead of solemn judges politely appraising a routine these birds hoot and holler. "Ahhhh ... who taught that bird brain how to fly?!"
Before these bird critics moved in we'd never seen a crestfallen pilot ...
You might well wonder why these feathered critics are at the airport. They're waiting for Allegiant's inaugural flight between Springfield and Ft. Myers/Punta Gorda, Florida. That's where they're from and they want to go back. Why don't they just fly back on their own? Because flamingos are terrible flyers ...
Find out why the flamingos think Allegiant's new service is a perfect 10! www.allegiant.com.