New Service! Fur Cryin' Out Loud!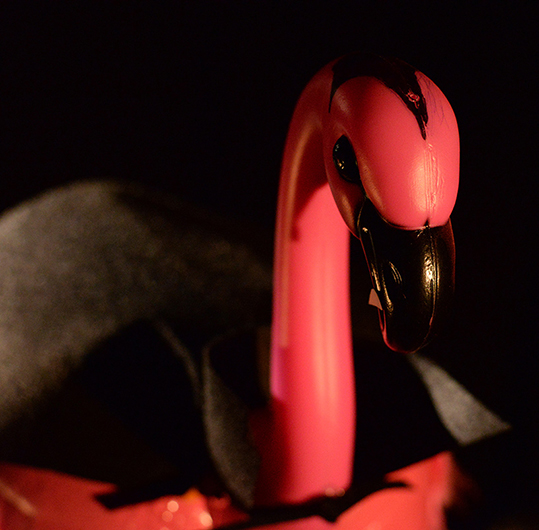 Count Pinkley
Listen up all you Peeps in Springfield, Branson, and Southwest Missouri!!!
This is Count Pinkley Flamingo, the resident spook 'mingo at the Springfield airport. And I've a very important news update that I am so privileged to give you, cause I'm in charge around here fur cryin' out loud!
American Airlines begins its new, non-stop service, between Springfield and Charlotte-Douglas International Airport, one week from today!
That's in 7, count'em, 7 days from today! (whew … never counted so much…!...)
Now just in case you're one of those neigh sayers who says it's no big deal I just gotta say that it is 'cause Halloween is just two days away !!!!
(Off topic? Oh right, boss says I need to stay on point …)
Right now Springfield airport customers generally fly through Chicago or Atlanta to reach Northeast destinations. The new American service to Charlotte gives customers another option. New York City, Philadelphia, Orlando, Pittsburgh, Boston, Washington, D.C. These are just some of the cities now available to Springfield through American's Charlotte hub fur cryin' in the bucket!
And remember, you can book your flights on aa.com!
Alright then! Hand over your pink wine cooler or a trick is coming your way fur cryin' out louder!