Pinkley's Christmas List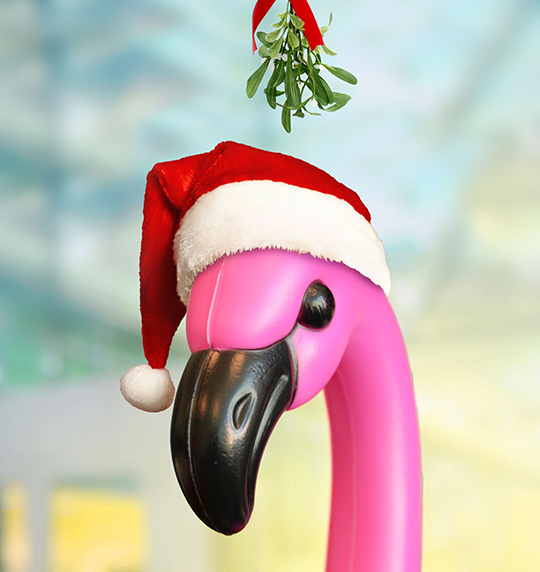 Pucker Up --
Listen up all you party throwing peeps! This is Pinkley Flamingo, the Chief Party Goer at this airport, like, I mean someone's gotta light up this place fur cryin' out loud!
Today I am so honored to present to you this my most humble holiday gift list:
Five Ways to Keep Me Stress Free at Your Christmas Party!
You're welcome, and thank you -- Happy Holidays to all!
Forget about festive feasts featuring fowl.
Do not serve eggnog (creeps me out I just gotta say)!
Do serve pink wine in a box; chill before my arrival.
Don't expect moi to help decorate, I tangle tinsel, but am great with mistletoe. 
Remember, I don't do nativity scenes.
Lite batter on the shrimp, no throwed rolls.
"Get the Party Started" must be on the stereo machine. 
Do not invite my uncle, Fabio Ferdinand Flamingo.
I will arrive fashionably late so reserve my parking spot as my RV is ginormous.
You're Welcome, and thank you -- Happy Holidays to all!!