Choices ...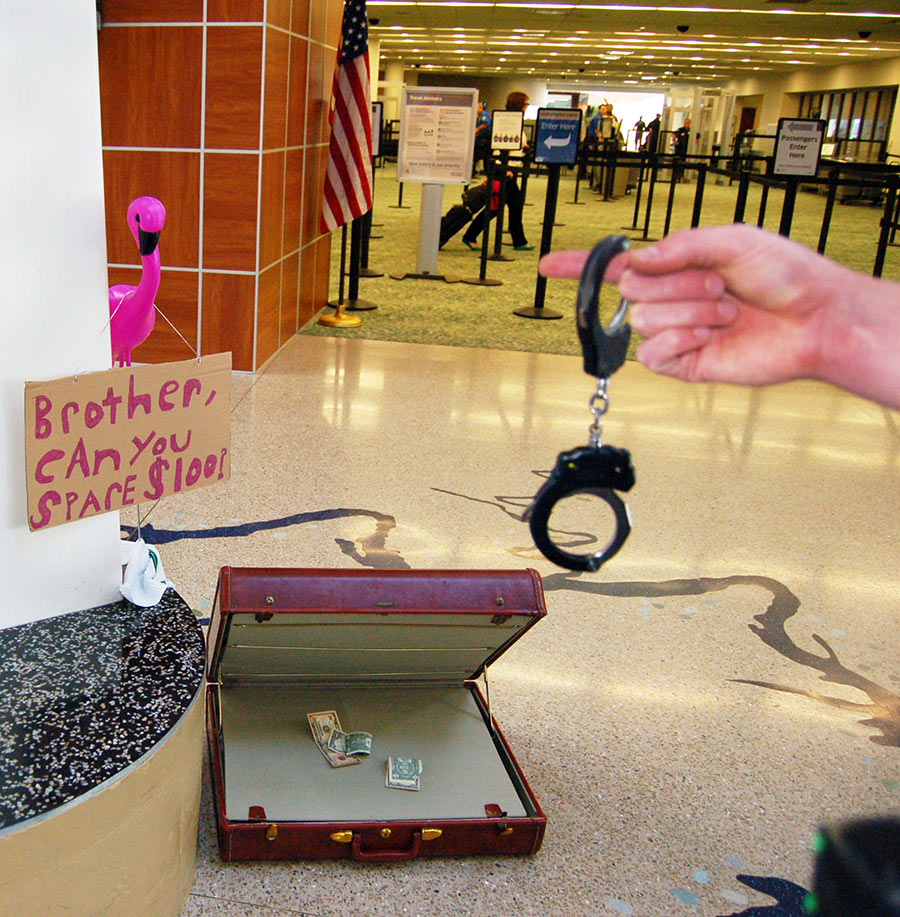 In just 5 days Allegiant Air begins non-stop service between Springfield and Ft. Myers/Punta Gorda ...
Fly or walk? Vidal Swan feather gel or Redchicken's? Bread crumbs or organic pine nuts? 

Such were the easy choices young Farah Flamingo faced before today. Now, the choices are stark: continue panhandling or get busted?
Rather than face the pouting of her Uncle Pinkley (who put her up to it), she chose to continue panhandling. She ended up in the pokey.
Pinkley and Franchesca bailed her out. To pay bail they used the $14 Farah had panhandled ....
Now they're back to square one: stuck in Springfield and no money for air fare. But it gets worse … Pinkley must face the temper of his cousin from South Miami. He's a faded old bird by the name of Fabio Ferdinand Flamingo.
Rumor has it he carries a stiletto in his tail feathers

.
Don't make poor choices! On October 31 Allegiant begins non-stop service between Springfield and Ft. Myers/Punta Gorda, Florida! Why stay here (where the mercury is plummeting) when you can fly to the Sunshine State!? It's an easy choice — especially with Allegiant's ultra reasonable (aka: low) fares: www.allegiant.com