Happy Birthday, Frank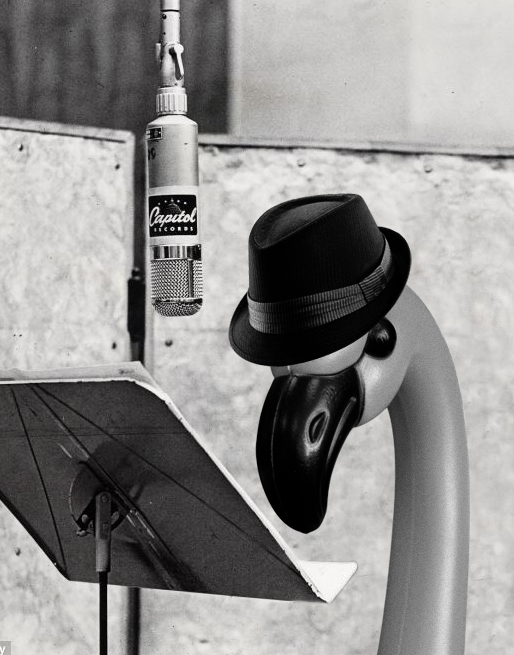 Ol' Beady Eyes
Pinkley Flamingo has a unique voice —no song bird tweeting for him, oh no!
Officially, the flamingo voice is known as "warbly squawk." But Pinkley's is best described this way …
Imagine Barry Manilow crooning, with just a dash of disco thumbing Sister Sledge, plus a hint of syrupy Backstreet Boys, with just a splash of wounded Janis Joplin. Yes, it's milk toast with an edge ….
Pinkley does not hear it this way, oh no! When his beak opens he hears Mister Swinging Hip Bird, oooh so muscular and dangerous! Yes, dear reader, he hears the Chairman of the Board, Frank Sinatra.
Lately, Pinkley's Sinatra obsession has been particularly annoying. About a month ago, when he found out that Sinatra's 100th birthday was December 12, he cut loose with withering racket …

 "Come fly with me let's fly, let's fly away ..." 

Panes of glass cracked throughout the terminal.

 "Once I get you up there ... where the air is rarified we'll just glide, starry-eyed ..." 

Terminal glass shattered, cockpit dials cracked.
Officer Kevin rushed to investigate. In disgust, he told Pinkley to put a cork in it. To which Pinkley could only reply …
"Well fur swingin'out loud!"