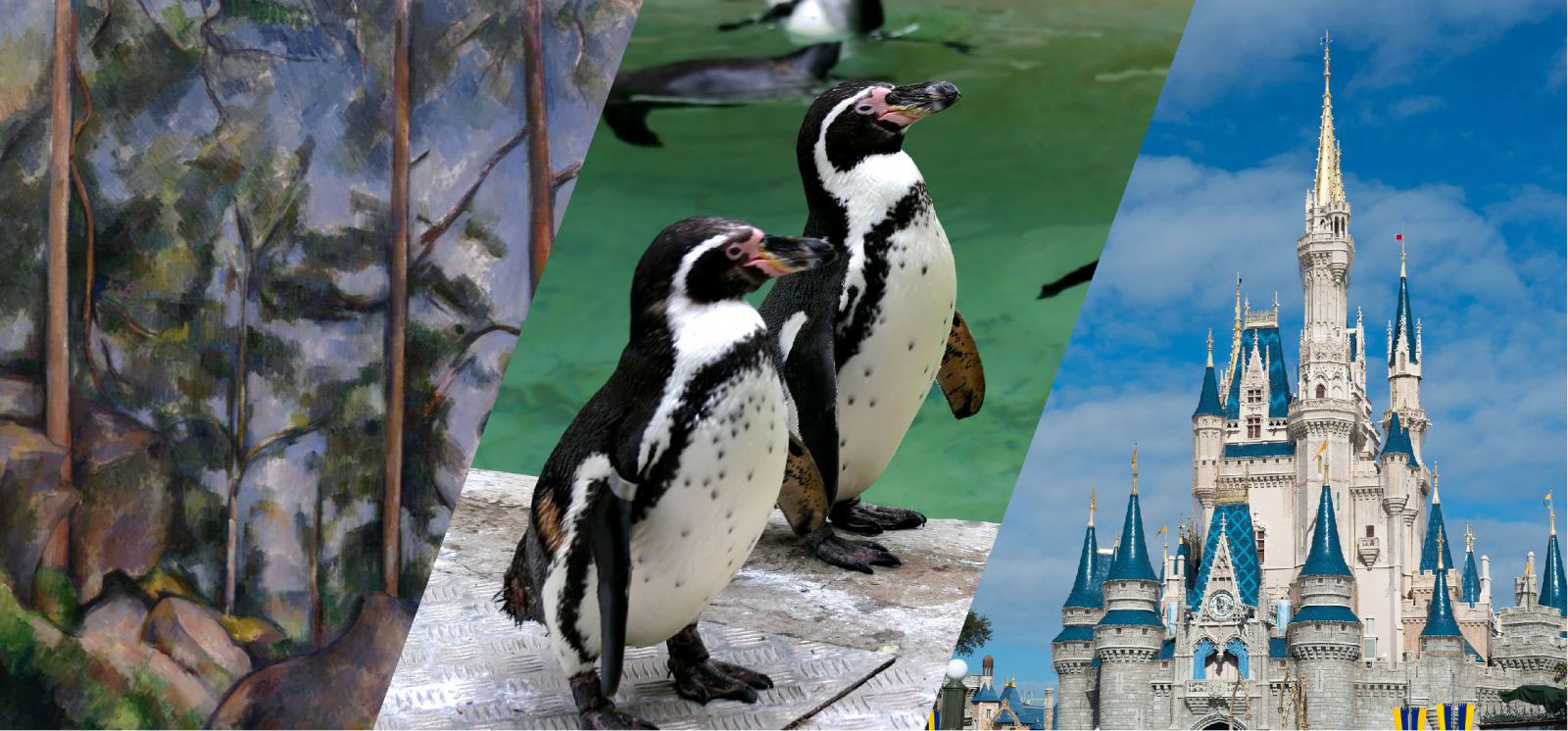 Springfield residents following a stay-at-home order to decrease the spread of Coronavirus have several options to stay involved with our community, from video calls with family and friends, to social-distancing-compliant walks on our park trails, to writing letters to the animals at Dickerson Park Zoo or sharing a journal entry with the History Museum on the Square. You can even check out the airport's current Sky Gallery exhibit, It Knows No Face, online at 7billionones.org.
While we are lucky to have such a wealth of things to do in and around our community, some may be feeling the itch to get out of town and explore, or at least make a plan to do so when the virus passes. For those looking to get out more while staying home, we've compiled a list of virtual attractions you can visit right from your own living room.
Explore Virtual Art Museums
From coast to coast, museums all over the country are opening up their virtual doors for your enjoyment. Check out the famed Museum of Modern Art in New York City to view both modern and contemporary works, including paintings, sculptures, film, design, and performance art. Similarly, the esteemed J. Paul Getty Museum of LA boasts art and archives from antiquity to modern-day, available online for your viewing pleasure. Familiarize yourself with the works now and add seeing these beautiful works of art in-person to your bucket list!
Investigate National Park Treasures
If the beauty of nature appeals to you just as much as art, you might consider reviewing a collection of found objects from national parks all over the country. In celebration of the National Park Service Centennial in 2016, Google Arts and Culture curated several collections of objects found in national park museum collections all over the country. Our favorite collections come from Arizona and Colorado. You could even use these collections to create scavenger hunt lists for your future national park adventures.
Watch Livestreams of Wildlife
While wildlife sanctuaries and exhibits across the country are temporarily closed to the public, the animals housed there continue to provide hours of educational entertainment. Learn more about wildlife with online events and videos like the North Carolina Zoo's Zoo EDventures Online series, hosted through Facebook live events. Find more footage of natural wonders via Shedd Aquarium, which you may recognize from the antics of its resident penguins, which were filmed roaming the now-empty halls of the aquarium, looking at all of the other exhibits. Animal lovers will want to follow their Facebook page; they're sharing all kinds of behind-the-scenes videos and fun virtual experiences. Alternatively, you can view aquatic life at any time with the Georgia Aquarium's Ocean Voyager livestream. By the time we can visit the animals in-person again, you'll be an expert.
Check Out Specialty Museums
Go off the beaten path with your online investigations and check out specialty museums. For those with an interest in trailblazers, Fort Worth, Texas' National Cowgirl Museum and Hall of Fame is a must. The museum is dedicated to honoring women from around the world who have displayed extraordinary courage and pioneer spirit in their trailblazing efforts. Visit their site to learn about the amazing women they've honored. More interested in the glory days of organized crime? Check out The Mob Museum, one of the coolest museums in Las Vegas. The museum's website is full of information to help get your mob history fix, including blog posts, video interviews, and a full digital archive. Go a step further and download the Mob Museum mobile app to take a virtual tour of exhibits. Of course, next time you're in town, be sure to visit these smaller museums to see everything they have to offer on-site.
Even Visit Walt Disney World!
While the parks and resorts are closed for now, Disney has a full digital map of the park available online and many visitors have even uploaded videos from the seats of some of the most famous rides. Check out the Virtual Tour and start planning your future vacation from the comfort of your couch. 
When it's safe to travel again, you can be sure that Springfield-Branson National Airport will be ready to serve as your connection to these destinations and many more all over the world.