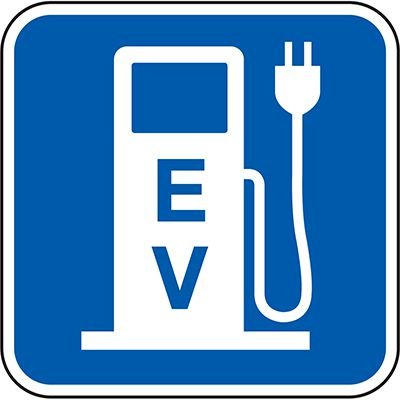 Sometimes things don't work out the way you plan …
Back in 2019 we started a big parking lot expansion project at the airline terminal. Parts of the project were finished, and then, WHAM, pandemic! The project came to a screeching halt due to the pandemic plunge in passengers and revenue. Capital spending was put on hold.
A part of the project that didn't get completed were charging stations for electric vehicles — we had planned to install some in short, and long-term parking.
So, here we are, nearly three years later, and we're thinking about charging stations again. It's certainly a timely subject.
Demand for electric vehicles keeps growing. Global warming, and the impact of fossil fuels (think gasoline), is talked about more and more. Federal legislation passed this week plans to spend billions to promote clean energy. And then there's this: rental car agencies here at the airport want to put electric vehicles in their fleets sooner, rather than later.
Much has changed since our original planning for charging stations. The technology has changed, demand has changed, and so has the cost of installing charging stations. This week we commissioned a consulting engineering firm to figure out our best way forward.
Here just a few of the things we need to find out:  
How many charging stations does the airport need?
How much will demand for the stations grow and how fast?
What kind of electrical infrastructure will the stations require
How much will infrastructure cost?
Will government grants help pay for installation?
A heads-up for those of you who own an electric vehicle: charging stations for the rental car agencies come first. Charging stations for airline customers will follow. If all goes as expected, we could have charging stations for all within the next two years.