Our airport offers direct flights to some of the most exciting destinations in the nation, including the Windy City, Chicago, made up of nearly 234 square miles of things to do and see! If you're planning a trip to Chicago, consider the following tips and tricks to get the most out of your visit.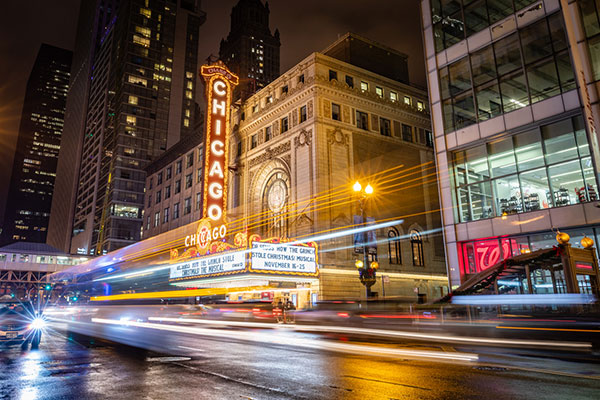 O'Hare Airport, commonly known as the Chicago Airport, is the 6th largest airfield in the United States. As such, it can be daunting to navigate. Take a look at the airport map before your flight to prepare.
When choosing your lodgings, tried and true Yelp reviews are a good starting place. Airbnb features a wider variety of eclectic hotel/room options; or check out Global Grasshopper for some cool and unusual hotel options.
For the foodie visiting Chicago, there is so much more to explore than the standard Chicago-style pizza and hot dogs! Visit these links for Cheap Eats, a First-Timer's Guide, Kid-Friendly Restaurants, and Classic Chicago Restaurants.
Chicago's popular tourist attractions include the Chicago Theater, Millennium Park, and the Willis Tower Sky Deck, but if you're looking for something a little more unique, consider the following options:
Spice up the night at the Green Mill cocktail lounge. Founded in 1907, this bar has ties to the old Chicago mob scene. Listen to some classic jazz and swing music, or maybe a Sunday night poetry slam.
Watch today's blockbusters in a gorgeous theater that originally opened in 1929, at the historic Music Box Theater!
Are you more active and adventurous? Want a fun way to explore the city? Check out 3Quest's Chicago Challenge Game. This digital-scavenger hunt will have you all over Chicago exploring new places, solving clues, and participating in challenges. It's like a puzzle, trivia game, and urban hike all rolled into one.
Enjoy visiting the Windy City!